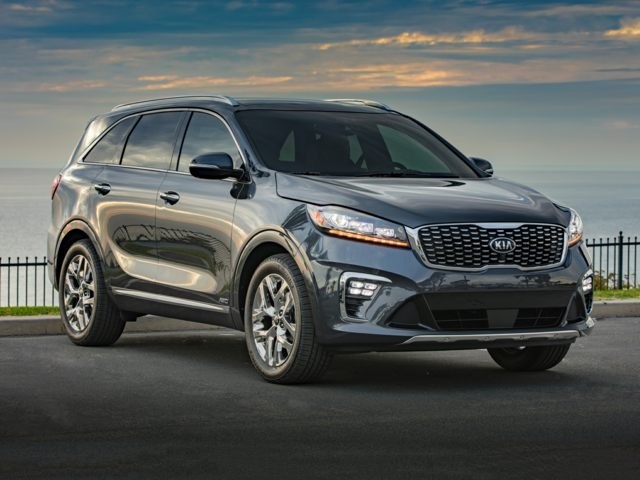 The Sorento Ushers In Big SUV Fun In A Mid-size Package
Kia Invites you to appreciate the "epic" adventures that a Kia Sorento makes possible. The revived Sorento features a sleek new network of LED headlight and taillight design that makes the Sorento a more distinguished class of vehicle.
As a mid-size SUV, the Sorento is a bit smaller than other vehicles in the class, but it uses its smaller stature to gain a big advantage in style. It just seems to have more zip and pep than other vehicles in the mid-size category, and we believe it's going to host many a grand adventure in Leesburg, VA for our customers.
Performance
The Sorento also hosts impressive performance specs providing you with up to 290 horsepower. The five trim levels of the Sorento - L, LX, S, EX Sport and SX - are home to two different powertrains. Lower trim levels get a 185 horsepower engine, but the highest trims feature a 3.3-liter V6 engine that gives you a much more efficient 290 horsepower and 252 lb-ft. The smaller engine gets a 6-speed automatic transmission, but the highest trims feature an 8-speed automatic transmission that's razor sharp, even on hills.  
Technology
Like all mid-size models, the Sorento has a responsibility to bring technology to the table that families can genuinely use during their journeys in and around Ashburn. On this count, Kia does not disappoint in any way. The base model L gets a nice array of tech features: seven-inch touchscreen infotainment system with Apple CarPlay and Android Auto. The highest trim is richly decked out in tech featuring: eight-inch touchscreen infotainment system and 10-speaker Harmon Kardon premium audio system with a flowing surround sound that's distinguished and worth the bump up to the SX.
Interior Design
Mid-size models tend to look sharp on the outside, but they often fall short on cargo and passenger space but this is not the case with the Kia Sorento. Kia's innovative thinking and ingenious use of space allowed them to man the Sorento with a huge 73 cubic feet of cargo space behind the front seats, an astounding number that matches those of many larger SUVs that don't make nearly as much good use of their cargo areas. You'll also find innovative storage solutions that let everyone in the family take their gadgets and water bottles along with them.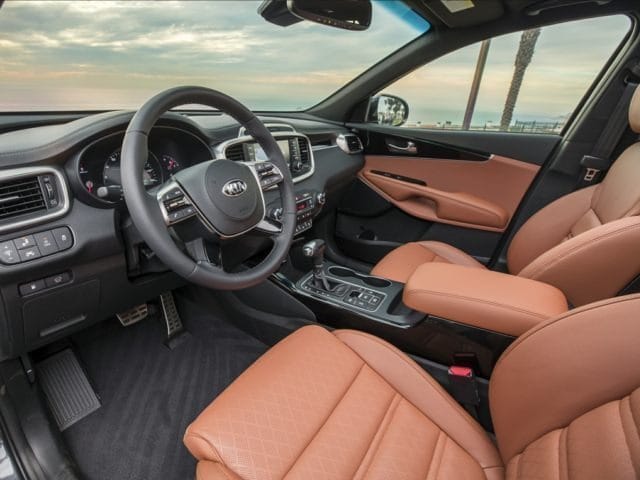 Exterior
A sporty trim of Sorento gives you an additional option on style as well. The EX Sport features a panoramic sunroof, power liftgate, body-color accents that spice things up on the visual front, and leather upholstery for a splash of luxury. The SX kicks things up yet another notch with an even sportier design and a host of safety aids that keep your family safe on the road in Herndon. Trims like the EX Sport and SX feature adaptive cruise control, lane-keeping systems, rear cross-traffic alert, and blind-spot monitoring systems.
Overall, the Sorento is the ideal mid-size SUV model of its time. It's economical but features a wide trim profile that gives you a lot of versatility in picking your price. You can make it minimalist or you can make it sporty and luxurious. It's whatever fits your budget, and it's a sign of who Kia is as a dealer that their customers have the choice to shop for a Sorento that matches their budget. It's something our customers appreciate.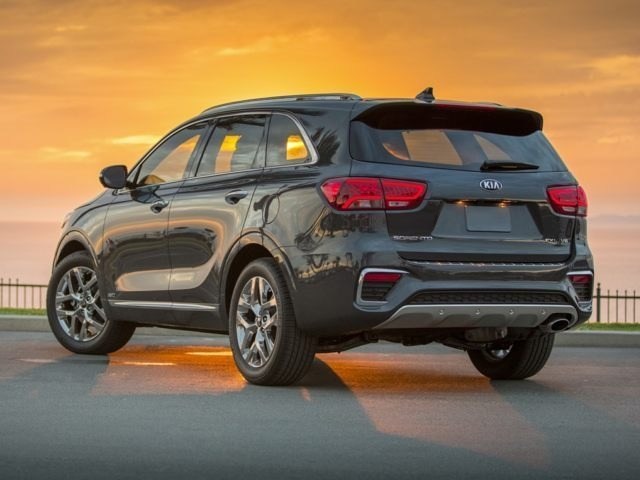 See the Kia Sorento for Yourself Today
Here at Dulles Motorcars near Chantilly, we strive to match you with SUVs that match your family needs. We want the kids to have plenty of room to kick back in the second or third row of the Sorento and really have a good time on every trip, but we also want the parents to have comfort features like the power adjustable driver and passenger seats that the Sorento offers. It's a perfect combination of things for every single person that's going to ride in the Sorento. If you love what you've heard about the KIA Sorento, we invite you to call us today to schedule a fun test drive.