We believe in TRUECar's philosophy of removing the gimmicks and high pressure sales tactics from the car buying experience.  For this reason, we honor TRUECar's pricing so our customers can truly feel confident when purchasing a new car.
New to TRUECar?  Here is some more information on why TRUECar is a valuable tool to the automotive consumer:
Why shop with TRUECar?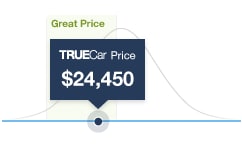 Great pricing isn't just for insiders anymore.
TrueCar Certified Dealers have made great pricing available to everyone. With upfront pricing estimates and Guaranteed Savings*, you'll always know you're getting a better deal.
Hassle-free buying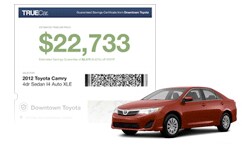 No gimmicks or high pressure sales tactics.
Take your Guaranteed Savings Certificate to your Certified Dealer and ask for your TrueCar trained sales assistant. The rest is a piece of cake. Buying a new car should always be this easy.
Shop with confidence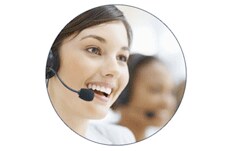 Leave your worries behind.
Each Certified Dealership has TrueCar trained sales assistants to answer your questions and guide you through the buying process. On-call support staff are always ready to help. Just dial 1-888-TRUECAR.
What's a TrueCar Certified Dealer?
TrueCar Certified Dealers play by a new set of rules. They are committed to providing TrueCar members with:
An upfront, competitive price estimate prior to visiting the dealership.

A Guaranteed Savings Certificate with complete program details.

A quick, simple and painless purchase process.
Becoming a TrueCar Certified Dealer is not easy. Less than 25% of dealers are certified by TrueCar. We partnered with the best dealers in the country who meet our rigorous membership criteria.
TrueCar. The best car buying experience in the country today.